Presence Detectors
Simple and effective lighting control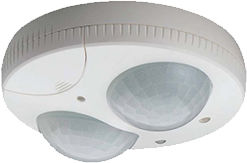 These are high performance presence detectors that can be used in premises or in passage areas, where comfort is greatly increased and energy costs can be drastically reduced. Wide range of programmable indoor and outdoor sensors for security and energy saving available.
Used for automatic lighting control or heating of the premises based on occupancy and lighting level.