Ticari ve endüstriyel binalar ile konutlar için enerji yönetim ve dağıtım sistemleri hizmeti veren Hager Grubu, sektörde lider konumundadır.
Hager'in çözüm ve servis çeşitliliği, enerji dağıtımından kablo yönetimine, güvenlik sistemlerinden bina otomasyonlarına kadar uzanmaktadır. Akıllı Bina Otomasyonu, Güvenlik Sistemleri ve Bina Kablo Aksesuarları arasında değişen ürünler, şirketin ana faaliyet alanını göstermektedir.
Bağımsız bir aile şirketi olan ve Blieskastel, Almanya'da kurulan Hager Grubu, endüstrinin inovasyon liderlerinden biridir.11,400 çalışana ve 1.9 milyar Euro yıllık ciroya sahiptir. Ürünleri ve sistemleri dünya üzerinde 25 farklı noktada üretilmekte ve yine dünya üzerinde 136'den fazla ülkede Hager markasına güvenen müşterilere iletilmektedir.
Müşteriler ve alanında son derece uzman mühendisler ile sürekli fikir alışverişinde bulunarak proje çözümleri üretilmesi, Hager'in en temel çalışma prensibidir. Enerji tasarrufu sağlayarak yaşanılan doğanın korunması ve uygun maliyette en kaliteli projelerin üretilmesi ise Hager'in en önemli amacıdır.
Hager Careers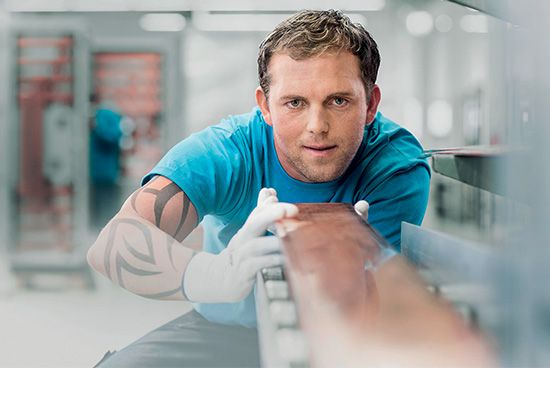 At Hager we are convinced that people are the key to our success.
Our employees are well prepared for their new positions, competencies are developed through a systematic training and qualification process.


Press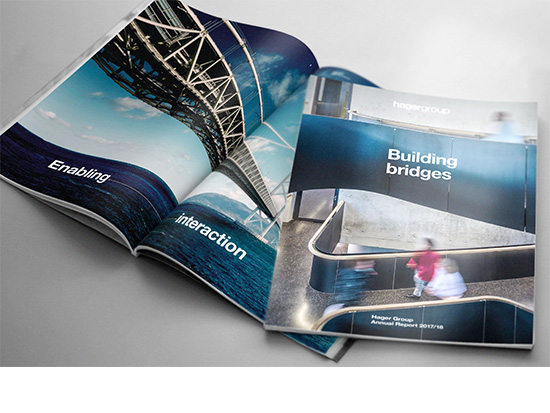 Hager Group Annual Report 2017/18 explores where and how bridges are being built both within the company and far beyong.
The Report builds also bridges between the print and the online version!
Many of the articles have additional digital content (additional complementary videos, image galleries and links to further information.)